Woking Drama Festival 2021
After Liverpool
Due to time constraints after lockdown WYT was only able to enter one production into the Woking Drama Festival, a non-youth entry After Liverpool.
Nominated for best lighting. Alex Hazelton nominated for best actor, one of only three actor nominations this year.
Adjudicator's comments:
Lighting was stunning - genius
Very clever
Terrific
Very good discipline
Nice movement and pace
Good tension - really quite touching
A very pleasing piece of drama
Woking Drama Festival 2019
In 2019 WYT entered two productions into the Woking Drama Festival; the main youth entry Refugee Camp 25, and a non-youth entry The Breakfast Club.
Refugee Camp 25
Nominated for best lighting
Adjudicator's comments:
A poignant and thought-provoking production. Clear bold storytelling all the way through...
The three stories .. were compellingly told.
Visually powerful during the physical sections of the piece.
..liked the way the chorus showed us different things... morphed from a fighting army into a forest.
Loved the 'stage pictures'.
A hugely watchable piece of theatre and it left me with the impression that it will have a lasting effect on me and it's one of those productions that will stay in my mind for a very long time. It had some really striking visual images and I just hope I get to sleep tonight!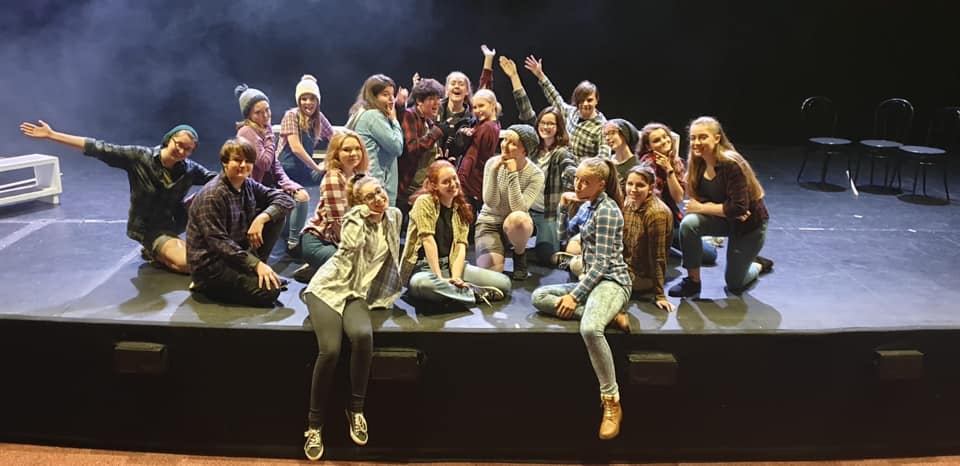 The Breakfast Club
WYT gained special permission from the John Hughes Trust to adapt his iconic 80s teen flick to the stage.
It was one of the three plays recalled for the festival's final 'gala' night and received best actor nominations for the entire youth cast.
Adjudicator's comments:
If this was The Breakfast Club then I fancy a second helping
From comedy to tragedy or Shakespeare to Bennett; people have enjoyed story telling for thousands of years. Whether it's a murder-mystery, a side-splitting comedy or a thought provoking drama audiences love a good story.
Whilst theatre is dominated by musicals the vast majority of our screen consumption is not. A great dramatic performance or comedy turn is an essential part of the modern actor's skill set.
That's why Woking Youth Theatre stages one 'non musical' play every year at The Buzz Theatre, Woking, and at least one entry into Woking Drama Festival - one of the largest and longest running one act drama festivals in the UK.
But it's not all about the leading actors. A great show doesn't happen with a great many other roles:
supporting actor
crowd
stage manager
stage crew
set designer
lighting operator
sound operator
director
Our team of ex Woking Youth Theatre professionals have worked in TV, film and theatre and have the skills and experience to create a show any company would be proud of.